Event Venue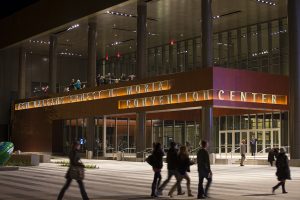 CLEAN GULF Conference & Exhibition Venue
The Ernest N. Morial Convention Center will be our home for the 2018 event. Our exhibit floor will be in Hall D of the center.
Ernest N. Morial Convention Center, Hall D
900 Convention Center Blvd
New Orleans, LA 70130
Badge Pick-Up and Registration
The registration desk will be outside of Hall D, on the first floor of the Ernest N. Morial Convention Center. Please refer to our schedule of events for detailed registration hours. For more details on the convention center, click here
Hotel Information
We know you have many options when booking your stay in New Orleans. That's why the CLEAN GULF show management team has worked with MCI Group to secure the best pricing for your favorite hotels. Stay within our block for discounted pricing and other perks! Visit our online portal to see all 7 hotel options with a range of prices and remember to book your room by October 22, 2018 to secure these discounted rates. Contact Dana Ronan at dronan@accessintel.com with any questions.
To reserve your room for CLEAN GULF, visit our online portal and book by October 22, 2018
NOTE: The hotels require a deposit equal to one night's room and tax to hold accommodations. Your credit card will be charged when reservation is made. Deposits are refundable if accommodations are cancelled by the hotel's listed cancellation policy. Forms received without a form of payment will not be processed. To take advantage of special CLEAN GULF hotel rates, be sure to book your reservations no later than October 22, 2018. Hotel requests received after this date will be processed based on availability and rate. We cannot guarantee discounted rates after this date.
Please note: CLEAN GULF has designated MCI USA as the only housing provider for CLEAN GULF. There are fraudulent companies and organizations that will try to present themselves as official partners of CLEAN GULF and offer you a potential room that might not be guaranteed or available. Should you be contacted by someone other than MCI USA or CLEAN GULF, please let us know.
BEWARE of Housing Scams – we have received a number of complaints regarding calls many of you are receiving from companies claiming to be the official housing company for Clean Gulf. Those are scams. Plenty of rooms are still available and you will not receive calls concerning this. Do not be sucked in. Typically they require that you pay for the full stay upfront and there's no guarantee you will have a reservation when you show up.
Transportation
Airline info
If you're arriving to the city by plane, you will arrive at the Louis Armstrong Airport. For more information, visit the airport website.
We are pleased to offer special discounts for airline travel:

You may book online at www.united.com and enter your Offer Code ZE4R642749 in the Offer Code box when searching for your flights.  If booking through a travel professional or United Meetings at 800-426-1122, please give them the following information:
Agreement Code: 642749
Z Code: ZE4R
Outside of the United States, please call your local United Airlines Reservation Office. Experience dependable, first-rate service and earn miles in MileagePlus®, United's award-winning frequent flyer program. To enroll in MileagePlus®, log on to www.united.com.
Delta Airlines is offering savings of up to 10%:
Reservations and ticketing is available via www.delta.com.  When booking online, select Book a Trip, click on More Search Options and enter the meeting code, NMQKL in the box provided on the Search Flight page.  Reservations may also be made by calling Delta Meeting reservations at (800) 328-1111 Monday – Friday from 7 a.m. – 7 p.m. CDT.  Additional fees may apply.
DELTA BOOKING CLASS – PERCENTAGE OFF
F / G / J / C / D / Y /A / P / I – 10%
B / M / S / H / Q / K / L – 5%
U / T / V / X – 2%
Car Rental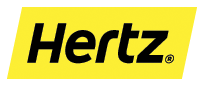 If you need to rent a car to use during your trip to New Orleans, Hertz is offering special discounts for all CLEAN GULF attendees.  To access special deals, click here.
Travel Visas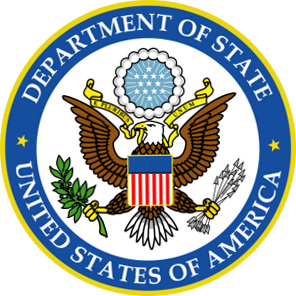 provided by:
The Board on International Scientific Organizations
As a standard part of the visa process, the State Department is now requiring that consular officers interview almost every applicant. Some consulates may have a long wait for an interview so applicants should contact the consulate to schedule an interview as early as possible. Furthermore, many visa applications are sent to the State Department in Washington, D.C. to be reviewed by several agencies. Because of the number of visa applications and the need for thorough security reviews, the process can take several months. Therefore, it is advisable for travelers to apply for their visas as early as possible (at least three to four months before the visa is needed). Contact the nearest U.S. consulate or embassy in your country for details on visa application procedures at that post.
For more information on applying for visas:
U.S. Nonimmigrant Visas
Apply for a Visa Letter
New Orleans Attractions
What to do in New Orleans:
Visit the French Quarter
Check out a Jazz Club
Have a drink on Bourbon Streeet
Listen to live music on Frenchmen Street
Experience the unique flavors of NOLA
Gamble at Harrah's Casino
Recommendations on restaurants, bars and music venues can be found here: www.neworleans.com
Celebrate New Orleans' 300th Anniversary!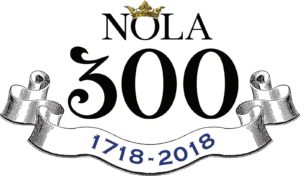 Continue networking with fellow CLEAN GULF attendees after hours and celebrate this milestone!
View information on the Tricentennial here: http://2018nola.com 
Golf Tournament
Date: Monday, November 12
Shotgun start: 12:30 PM (Check-in and Practice Range Open at 11:30 AM)
Location: Lakewood Golf Club
4801 GENERAL DEGAULLE DRIVE
NEW ORLEANS, LA 70131
(504) 373-5926
Registration includes: course fees, range balls, cart, drink tickets, boxed lunch, awards reception and PRIZES including HOLE IN ONE.
Format: Four man scramble (if you do not enter a team list, you will be placed with others).
Individual Fee: $125
Foursome Fee: $450
Click here to access the PDF registration form or add it to your registration when you register for CLEAN GULF online. You must be registered for CLEAN GULF to play in the Tournament. 
Golf Tournament Sponsorship Opportunities:  
If you're interested in securing a sponsorship at the Golf Tournament, contact Anastasia Bisson at 530-363-3506 or abisson@accessintel.com